As a teenager we are always finding for new things to do and there's honestly not much to do in Singapore. Hanging out in town, going clubbing or even watching a movie gets boring after a while. A few weeks ago, I started to hear lot about escape rooms and how fun they are. I decided to visit a few hoping there was something different and amazing, but it was just a colossal disappointment. I even visited one where it was pretty much just lock after lock. It was hell boring. $28 gone to waste. (Not exactly cheap either.)
Last week, I decided to give it another try and this time I went to LOST SG with JianHao, Ridhwan, Dan & Charis. It was located near my school at Peace Centre, in town. Convenient. It was about 7pm and the place was like this rundown building with hardly a single soul. However, when I reached LOST SG it seemed like it was a completely different part of the mall. The staff were welcoming and the place looked promising.
The first room we played was Isometrick. It revolves around the theme of finding Professor Rubik. Very impressive. I could tell that the room was painstakingly designed and the ambience, along with each section, contributed to the fascinating experience.
It was unpredictable. There were secret doors along with clues and answers appearing whenever certain passcodes were activated. We had to crack our brains and we tried really hard but oh well, I guess we are just not that intelligent so we ended up seeking help from the staff.
Sometimes I really don't understand how game creators come up with such ideas. If you really want to challenge your brain, this room will be the perfect choice for you.
The second room we played was my favorite. We played the role of three inmates who escaped from the Alcatraz Island Prison house. It required a substantial amount of teamwork. We were blindfolded into the room and separated into 3 cells. Ridhwan was alone and he was making a lot of noise because he was lonely. It was surreal. The prison cell was pretty legit with a gate so strong and since we had to keep our phones in the locker (as that was part of the rules and regulations since the help of Google would ruin our experience) we actually thought that we might be in there forever and no one would know. Hahahaha.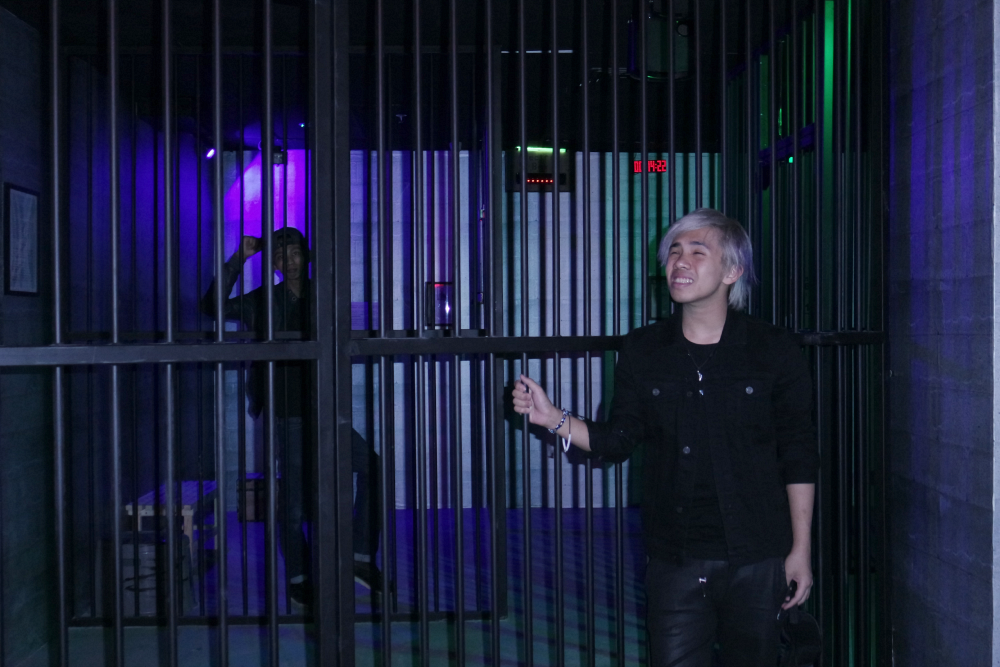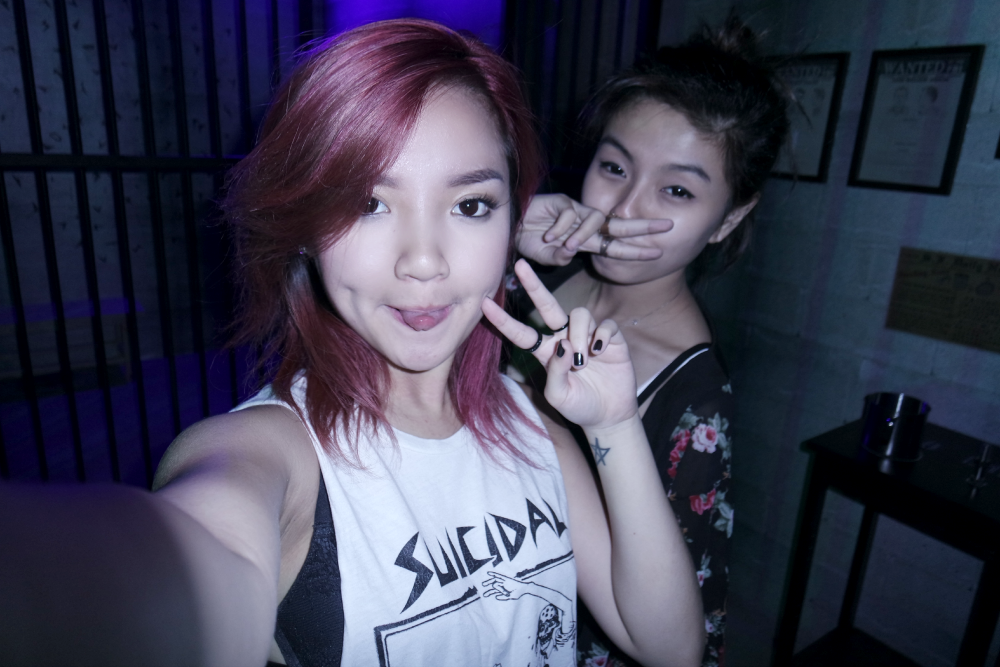 I also learnt something new about JianHao. He can't do basic math in his head without using a pen and paper. He was so frustrated and struggling to count because he couldn't concentrate. Poor thing. I think we all learnt something new about each other during this team-bonding session. Lol. In the end, once we got out of each of our cells, we had to work together to find out how to escape. I really enjoyed that room.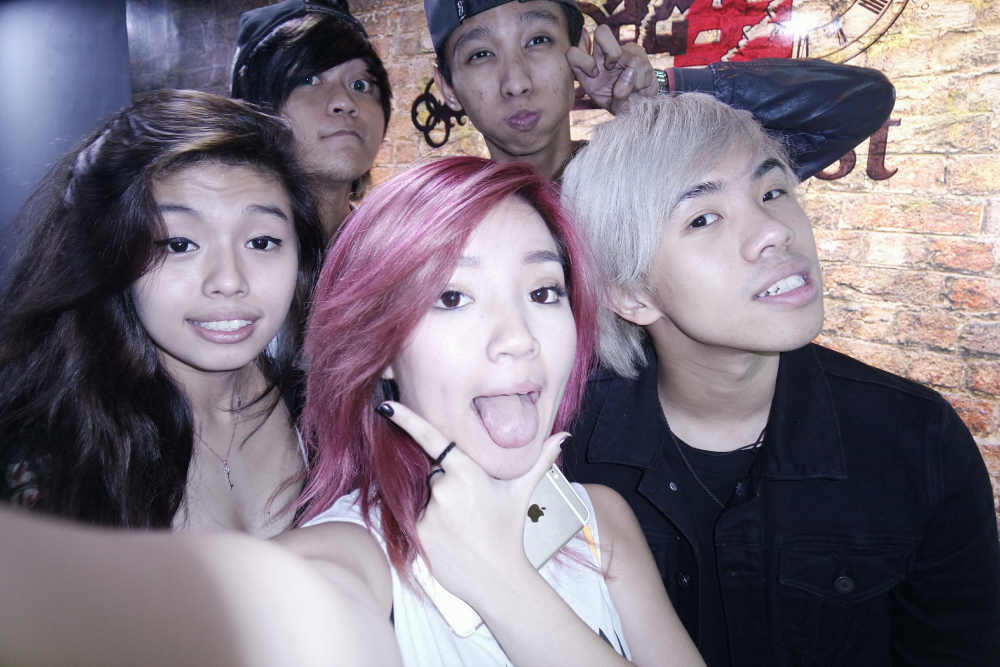 These were two of the hardest games in Lost SG but we still had a lot of fun. If you have time, you should really go down to Peace Centre and try it out. You can make a booking through www.lost.sg/booking
If you quote "NaomiNeo", you'll be entitled to 5 players for the price of 4! (***Only until the end of November and the whole room reserved even during peak hour.)
Definitely a place worth visiting when you're looking for somewhere to spend your free time at.
Leave a comment and share your experience with me if you have been to an Escape room before, or tell me some other fun things to do in Singapore! :p
LOST SINGAPORE
Peace Centre
1 Sophia Road, #03-01/02/03
Singapore 228149
*Above Korean BBQ, access from stairs
T: 67171688
OPENING HOURS:
Sun-Thu 11:00am – 11:00pm (Last game ends at 11:45pm)
Fri & Sat 11:00am – 1:00am (Last game ends at 1:45am)
$24.90/pax